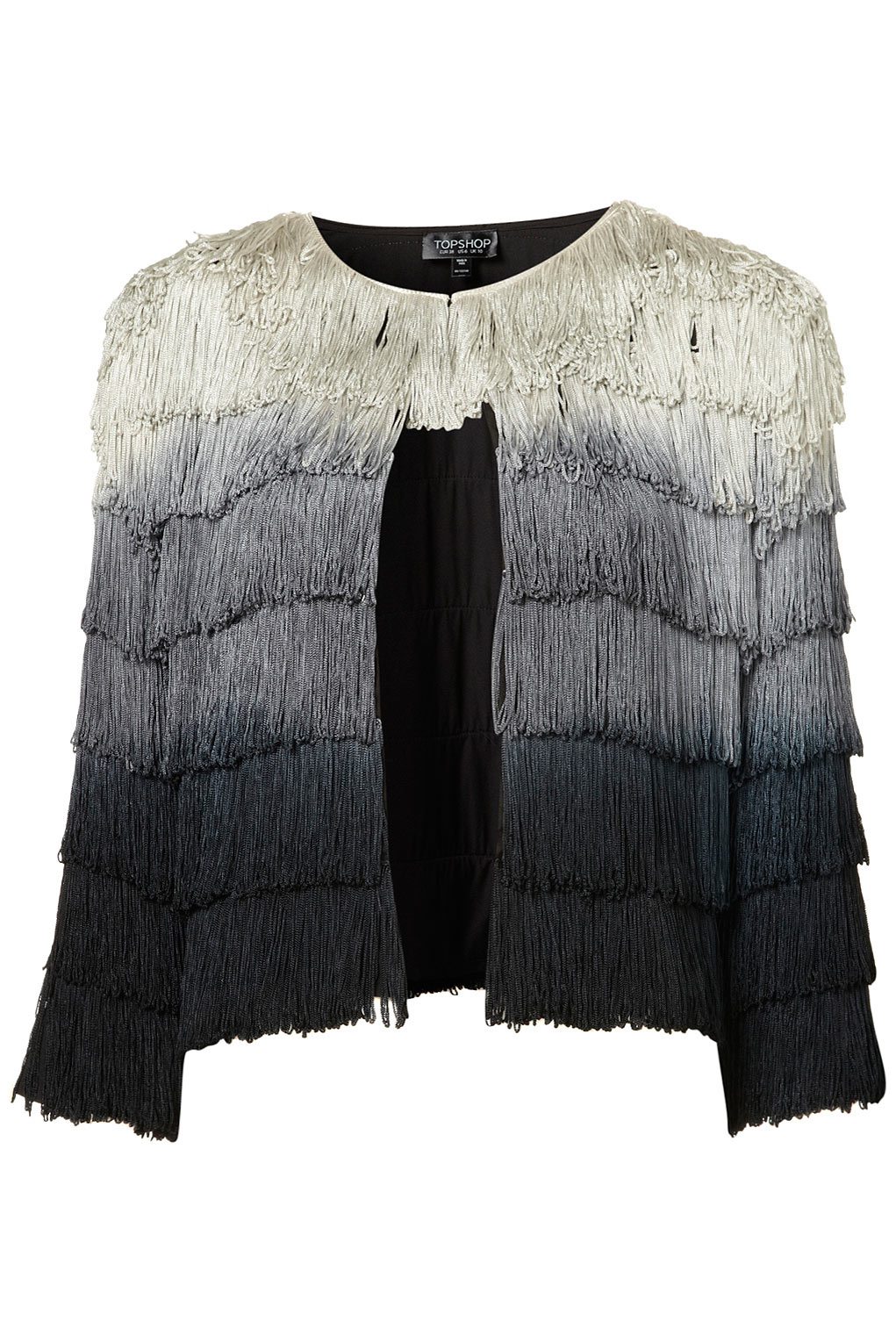 Topshop ombre fringe jacket £75 - Pic from Lyst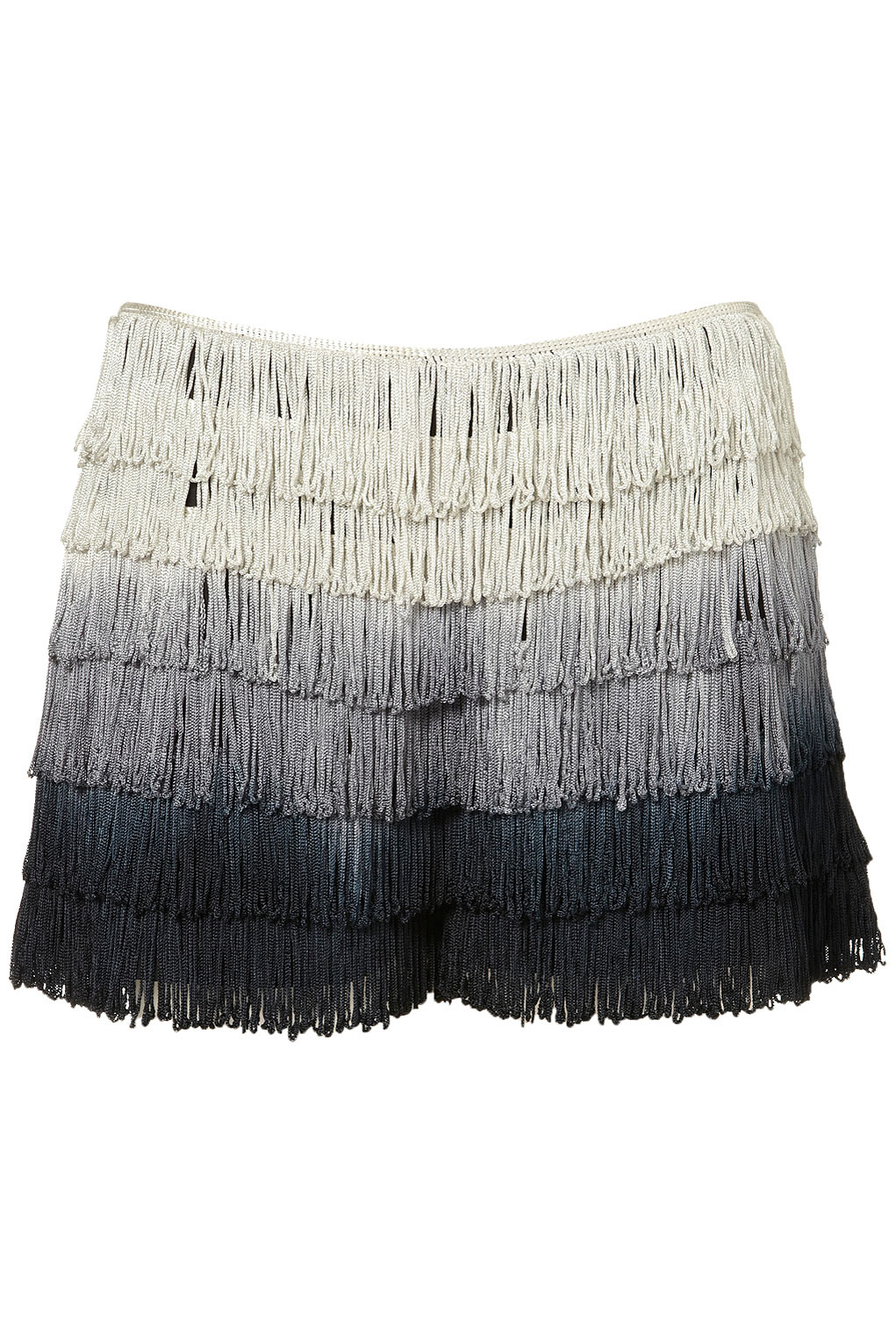 Topshop ombre fringe shorts £35 - Pic from Lyst
Flourite mini crystal point NZ$11.52 - Lilly's Offering here

When I first saw this co-ord outfit on Topshop.com I promised myself that when I had the money I would buy it. Topshop is pretty expensive, especially for a little bargain hunter like me, and It was quite a big deal for me to buy this set at full price - But I did! Unfortunately the fringe tassles are the 'loop' kind which snag on absolutely everything! The jacket has a hook at the top to close it cape-style and the sleaves are 3/4 length. The shorts have a zip at the back and they are a regular fit. This set is no longer available on the Topshop website, but you can buy it on Ebay if you look around a bit.
Ribcage sweater Sz Free US$12.99 - Aliexpress
here
Dora Ribbed Wool Over The Knee Socks Trasparenze £9.50 - The Sock Shop
here
Texas Boot Rubi Shoes NZ$59.00- Cotton On
here
It's good to have a few 'special' pieces in your wardrobe, even if they are high maintenance! Link me to your own in the comments below.